Volver
Interview with Jorge Costa, Ceo of Costa Food Group, in National Hog Farmer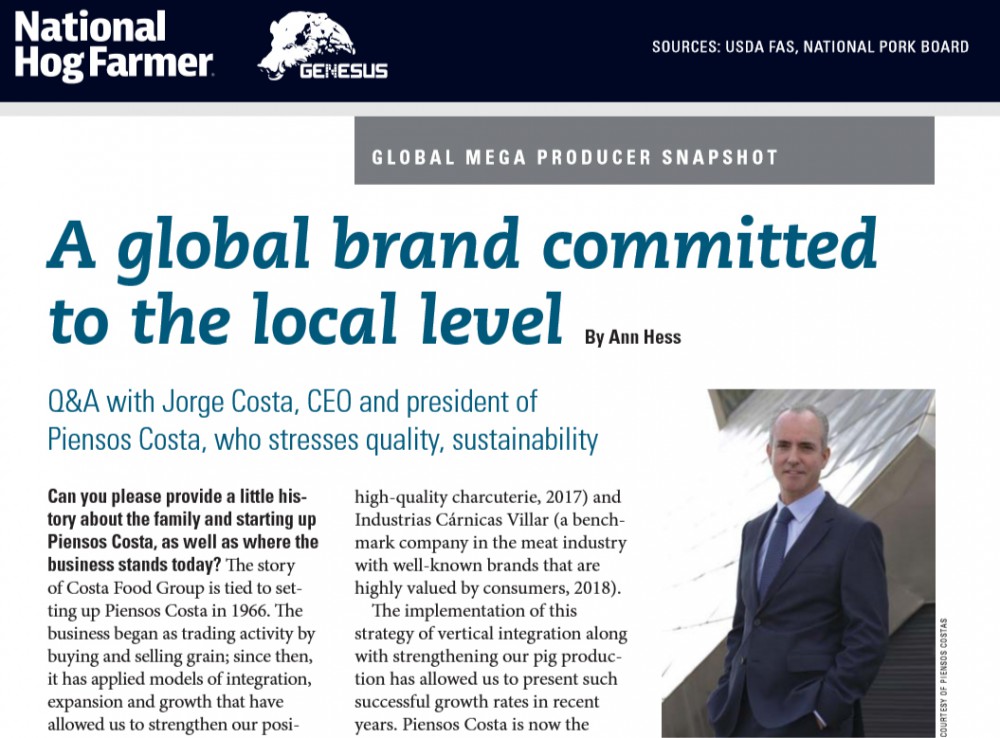 The June edition of the National Hog Farmer magazine contains an interview with Jorge Costa, CEO of the meat holding company Costa Food Group, which highlights the Group's firm belief in natural products from the outset and a commitment to animal welfare to ensure product quality and safety.
It also reveals how much the Group believes in the importance of the welfare of our consumers through the food they eat and the importance of controlling the whole cyclical production chain at Costa Food Group, to ensure traceability, food safety and quality across all group products.
National Hog Farmer has been the leading trade magazine for the pork industry for over 50 years. National Hog Farmer provides sector professionals with news, in addition to pertinent business and production information.